Payment Gateway Solutions
Safe, Secure and Seamless
Payment Gateway Solutions
Technological advancements have altered nearly every sphere of our lives and are transforming diverse industries. Online payments, a result of the technological boom, are witnessing an upsurge in recent times, with consumers demanding quicker and easier ways to make online transactions.
Today, the world is slowly stepping out of its comfort zone, and ditching conventions, thereby altering the payment landscape in its entirety. From credit cards to eWallets to mobile payments, the modern consumer seeks paperless and flexible modes of payments. And that's exactly why payment solutions are needed. These comprehensive solutions can empower consumers with enhanced convenience to make payments from anywhere at anytime, secure transactions through encryption, and provide better, safer, faster and more efficient ways to make/receive payments in the online space.
View Our Portfolio Hire Dedicated Team/Resource Get a FREE Quote!
What We Provide?
At Openwave, we infuse innovation in everything we do – and our payment gateway solutions are a reflection of the same. We build end-to-end payment solutions similar to PayPal, Authorize. Net to allow our clients to manage their finances better. Built on the maxim of being safe, secure, reliable and high performing, our strong technological backbone has equipped us with the capability to deploy custom-crafted white label solutions, that any industry, be it eCommerce or Finance can avail great benefits from.
Besides developing solutions from level zero, we also integrate existing payment gateways to websites/web apps. This includes PayPal, LinkPoint, YourPay, Authorize.Net, Cyber Source and more.
Reasons to Choose Openwave
Ease of Use
Any payment gateway solution has to be easily understandable and manageable. At Openwave, we focus on putting our clients first and formulate simple solutions to offer greater ease-of-use.
Highly Secure
We take security as seriously as you do – and that's why we ensure strict adherence to international standards of security to build safe, secure and PCI-DSS compliant solutions.
Unlimited Flexibility
Our client-centric payment solutions are devised based on your requirements and are highly customizable. Scale up, add functionalities, make changes and get limitless flexibility.
Quality Above All
Being an ISO-certified company, quality means everything to us. We neither cut corners nor make any compromises. Get nothing but high-end quality with our solutions.
24/7 Service
We're available 24/7. Any time an issue crops up or you require an immediate fix, trust our technical support team to provide prompt assistance at any time.
Vast Expertise
We command a solid 10 years of experience in custom-building payment solutions for clients. Some of our reputed clients include Fiserv, FrontStream, PayGate, InterPoynt, among others.
Smooth Migration
Effortless migration from one CMS platform to another
Our Core Features
24/7 grid performance monitoring, excellent technical support, assured security and complete reliability.
Multiple payment modes provided: Credit/Debit cards, eWallets, mWallets, NetBanking, e-checks, IVR, Email, QR etc.
Our While Label Solutions built with custom features allow clients to rebrand and resell solutions.
Personalized admin dashboard to view all payment details and analytics, configure payment modes, etc.
Streamlined workflow and business processes ensure rapid development and deployment
Diverse payment options such as Single/Multiflow payments, Split Tender, Scheduled payments and so on.
SaaS-based solutions allow minimal set up time without requiring installation of special hardware/software.
Mapping of incoming and outgoing data to automatically generate custom bills in prescribed formats.
Secure collection and storage of sensitive information to facilitate one-click payments.
Multilingual solutions with support for carrying out transactions in multiple currencies.
Our Works: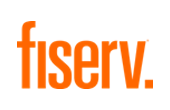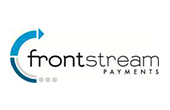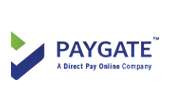 Want to Know More?
Find out what our Payment Solutions can do for you. Call Us @ +65 98522123 or Contact Us
You May Be Interested In